The East Indies Hotel is a carefully restored historic Straits-Chinese home which is now divided into a collection of ten spacious and unique accommodations. Each room at the East Indies Mansion is peerless and painstakingly restored, offering its own unique welcoming atmosphere and incredibly rich history to discerning guests. Exploring the house you will find a number of elegant living spaces for you to enjoy and relax and relive the nostalgia of this historic place.
Clove 1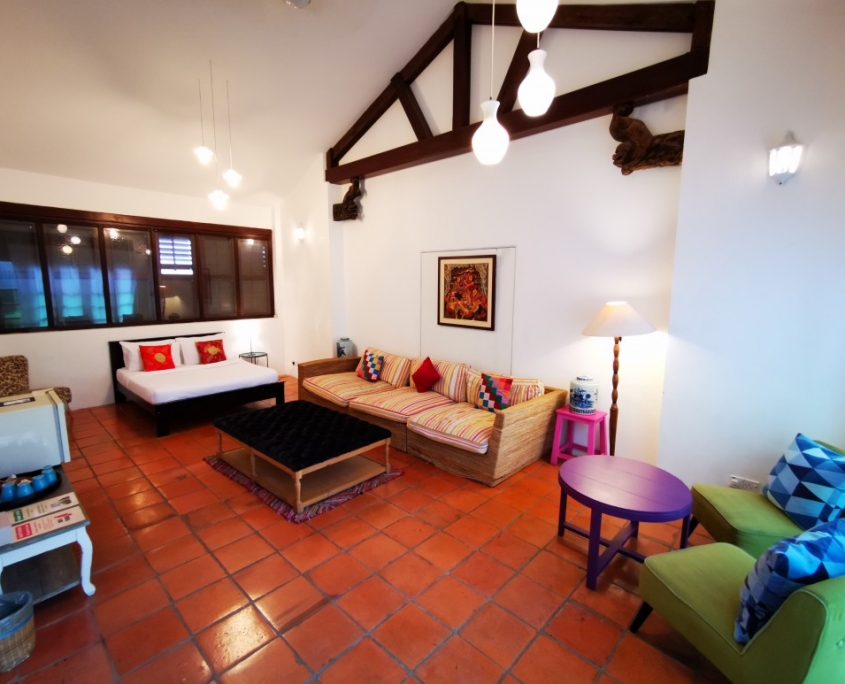 FEATURES
50 sqm / 550 sqft
 1 Queen Bed + 1 Queen Bed at cock loft
En-Suite Bathroom with Shower
Living Area
Balcony 
from 440 / night
Max Occupancy : 4 (including children under 5 y/o) + baby cot
Accessible only by stairs, the room is located on the first floor. The room feature a unique layout with second bedroom on the loft and a generous living area. It offer perfect privacy with sound proofed from the concrete terracotta flooring.
Ideal for families with young children or group travellers who appreciate extra space for relaxation or activities, the room also includes complimentary Wi-Fi, environment friendly bathroom amenities, coffee and tea making facilities, air-condition and mini fridge.
Clove 2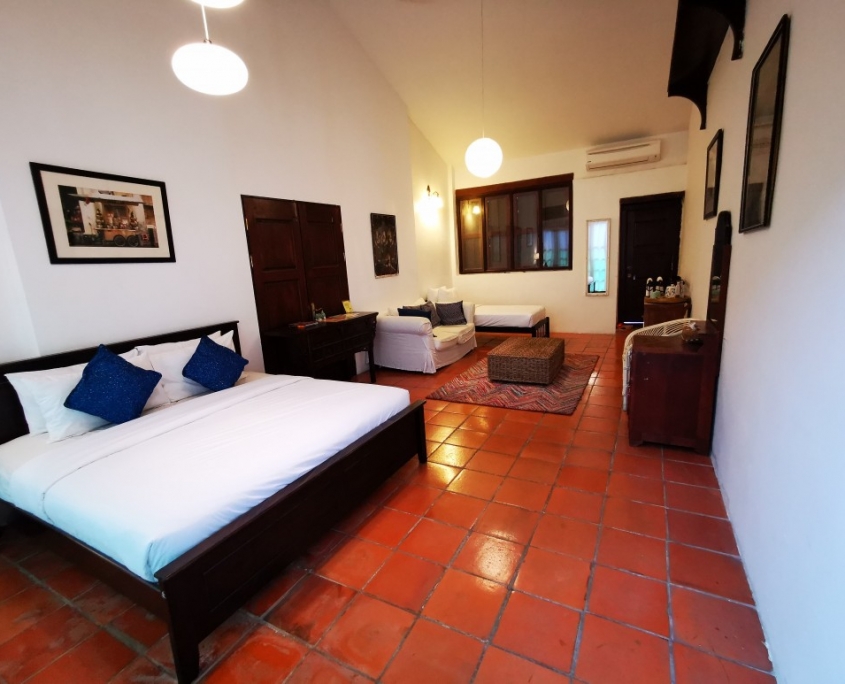 FEATURES
40 sqm / 410 sqft
1 King Bed  + 1 Single Bed
Separate Bathroom with Shower
Balcony

from RM250 / night
Max Occupancy : 3 ( including children below 5 y/o)
 Located at first floor accessible by staircase. The room feature high ceilings coupled with large windows create an airy and spacious feel to the room. It has a small sitting area in the middle of the room with an attached balcony.
Suitable for friends travelling together, the room also includes complimentary Wi-Fi, shower bathroom with toiletries aromatic environment friendly of our shower gel and shampoo, coffee and tea making facilities and air-condition.