Koh Lay Huan (simplified Chinese: 辜礼欢; traditional Chinese: 辜禮歡; pinyin: Gū Lǐ Huān) also known as Chewan in official documents) was the man who commissioned the construction of the mansion. The location and grandiosity of his home is a reflection of his central prominence in George Town's leadership.
As the first—and only—Kapitan Cina of George Town, Koh Lay Huan made his fortune through the agricultural industries he helped to cultivate, and his control over labor and trade. In addition, he is the man behind the mass migration of Chinese workers to Penang— the forefathers of all Chinese in Penang today.
In 1795, along with his Indian counterpart, Penang's first Kapitan Keling Cauder Mohideen, Koh was invited to form the first Committee of Assessors to decide the rates and collection of taxes on property for the purposes of maintaining a police force, public roads and cleanliness. This act of appointed representation was the precursor to fully-elected municipal councils that would come to exist close to a century later.
Koh's legacy is also apparent in the long line of historically significant descendants that he bore. Whereas very few Penang Chinese can trace their ancestry to the region prior to George Town's establishment, Koh's descendants are an exception to this.
Koh Lay Huan kept two families: one in Kedah and one in Penang. With his Kedah wife Guan Boey Neoh (颜梅梅娘), he had three children. With his Penang wife, Saw It Neoh (苏忆娘) he went on to have six sons and two daughters. In particular, these Penang-born children and their descendants went on to make distinct contributions to history, especially in Penang, Singapore, Kedah, China and Siam. Tracing Koh's line of descendants begets a sense of awe: each generation produced outstanding individuals.
One of Koh's sons, Koh An Beng (辜安平), was sent home to China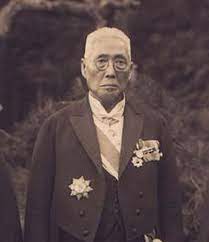 to further his education and became a scholar official in the Chinese imperial court. Later, he was transferred to Taiwan to assist in the administration of the island. Later, during the Japanese occupation of Taiwan, Koh An Beng's grandson, Koo Hsien-jung 辜显荣 (1866-1937) established the Koo family as one of the "Big 5" families of the island through strategic cooperation with the Japanese. The family was given monopoly privileges and made their extensive wealth through investments in rice and sugar. Koo Hsien-jung's son, Koo Chen-fu, was a diplomat and key architect behind the Taiwan/China talks beginning in 1949. He also founded the Koos Group—today one of Taiwan's biggest business dynasties. In 2015, the Koo family was worth USD 2.8 billion.
Koh Lay Huan's other son, Koh Kok Chye 辜国材, remained in Malaya and produced descendants who dominated business and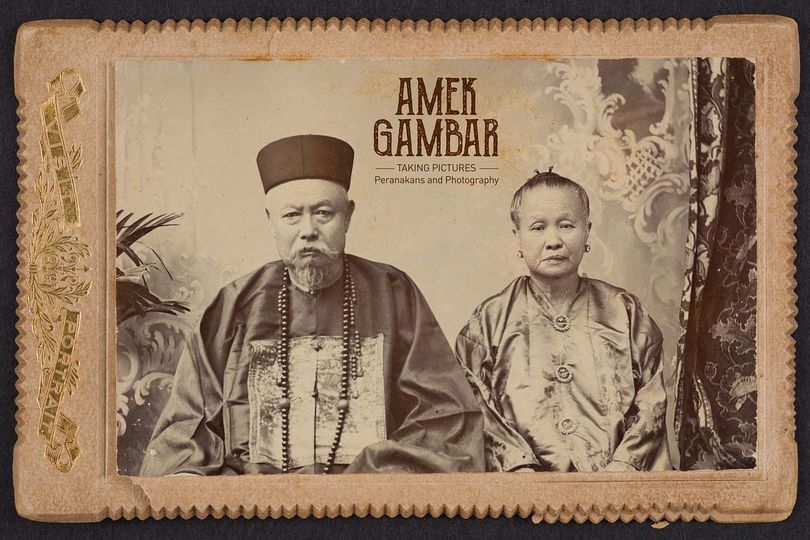 trade in the region. Koh Kok Chye's grandson Koh Seang Tat 辜尚达 "…controlled opium trade in Malaya, Thailand, Singapore, Sumatra, Hong Kong, Saigon and China". He was also the first Chinese to be appointed as Justice of the Peace of Penang, and among the first elected members of the Penang Municipal Commission in 1887. The Koh Seang Tat Municipal Fountain donated by him to the city is located on Light Street.
But the most globally prominent among all of Koh Lay Huan's descendants is his great- grandson Koh Hong Beng 辜鸿铭, later known by the Mandarin pronunciation of his name: Gu Hongming (1857-1928). He is hailed as a "Chinese sage" and "re-inventor" of Chinese civilization. His writings critiquing modern Western societies and defending Chinese civilization were among the first to be taken seriously by Western intellectuals. His translations of Confucian classical texts as well as his original works such as "The Spirit of the Chinese People" (1915) came to leave an impact on the likes of Mahatma Gandhi and Leo Tolstoy.
Born in Penang, Gu Hongming was sent to boarding school in Scotland at the age of 10. Later, he read literature at the University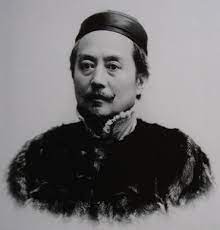 of Edinburgh, completing an M.A. in 1877. He went on to earn a
diploma in Civil Engineering at the University of Leipzig, and studied law in Paris. Various works have been written about Gu Hongming, noting that: "His literary accomplishments are best understood in light of his experiences growing up as a British colonial subject in Malaya, studying abroad in Scotland and Europe, and only starting to learn Chinese in his twenties as part of a strategic effort to embrace a Chinese identity". Gu Hongming's wife was Japanese, and he lived much of his later life in China, passing away in Beijing in 1928. Some have called him a "cultural amphibian"16, but in contemporary terms he can perhaps be considered a world citizen who embodied the spirit of cosmopolitanism that characterized the early 20th century.
These prominent descendants of Koh Lay Huan are all tied to the story of his home on No. 25 China Street.
The death of Koh Lay Huan in 1826 left a power vacuum in the Penang Chinese community. This was especially acute for a number of reasons: First, the Penang British government decided to end the office of "Kapitan" following Koh's death, replacing it instead with a Statute of Justice. Within the Chinese community, this meant that there was no official leader of the whole community, and competition between rival factions began to intensify. Second, broader economic changes—in particular, the establishment of Singapore in 1819 as a rival free port— resulted in a significant drop in trade volume, thus destabilizing Penang's status quo and increasing competition for scare opportunities among the competing dialect groups.
These changes set the scene for the following owner of No.25 China Street, who was a key figure in the next phase of the development of George Town's Chinese community.
---
References : –
Koh's Taiwanese descendants, see https://www.forbes.com/global/1998/0727/0108036s2.html#6ce393ef3f76; https://www.forbes.com/sites/gracechung/ 2015/10/07/near-misses-clans-too-poor-for-forbes-inaugural-list-of-asias-richest-families/ #7c5521d25cdd; https://www.wsj.com/articles/SB1009305637400729160
Hockton, K., 2017, Penang: An inside guide to its historic homes, buildings, monuments and parks, p. 84.
Wright, A. (1908). Twentieth century impressions of British Malaya: its history, peoples, commerce, industries and resources. Lloyd's Greater Britain Publishing Company, p.75. Retrieved from http://seasiavisions.library.cornell.edu/catalog/seapage:233_761; Nasution, K. (2009). Hokkien Chinese on the Phuket Mining Frontier: The Penang Connection and the Emergence of the Phuket Baba Community. Journal of the Malaysian Branch of the Royal Asiatic Society, 82(2 (297)), 81-112.
Du, C. (2009). Gu Hongming and the re-invention of Chinese civilization. Princeton University.15 Groppe, (2019). https://onlinelibrary.wiley.com/doi/abs/10.1002/9781118635193.ctwl0167
Du, C. (2011). Gu Hongming as a cultural amphibian: a Confucian universalist critique of modern Western civilization. Journal of World History, 715-746.
Penang Chinese Commerce in the 19th Century: The Rise and Fall of the Big Five (Singapore: ISEAS–Yusof Ishak Institute, 2015
Thompson, K. & Steinberg, K. (2015) George Town World Heritage Site: The story of the Chinese in nineteenth-century Penang. ISBN 978-967-11100-4-1